Western NC Mountain Properties | Area Information
Discover the Local Communities Near Grandview Peaks
Though one of the appeals of building your new home on one of our Western NC Mountain Properties is peace and solitude, our properties are never far from the necessities and conveniences of modern life.
Within 20 minutes of Grandview Peaks, you have your pick of four distinct mountain towns, offering everything from great coffee shops to local art exhibits. A true sense of community permeates the small towns in and around the South Mountains, making them welcoming destinations for mountain homeowners. The more time you spend here, the more classic southern charm and friendly hospitality you'll notice in your day-to-day life.
Morganton, NC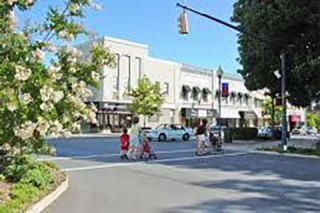 A quaint and vibrant downtown area only a short drive from your new North Carolina mountain home. Morgantown is the perfect place to stroll along the streets and window shop or pack a picnic lunch and while away the hours at nearby Catawba Meadows Park, over on the town's west side. Or you can simply sit on a park bench and take in the ambience of the town's distinctive and relaxed atmosphere.
Asheville, NC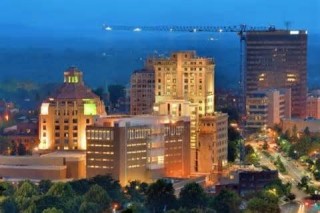 Asheville is consistently ranked among the happiest and healthiest cities in the US. Most famous as home to the Biltmore Estate, Asheville is a vibrant, artistic, beautiful city, less than an hour's drive from Grandview Peaks. Asheville also boasts state-of-the art hospitals and medical facilities with excellent specialists, surgeons, and family practice doctors.
Grandfather Mountain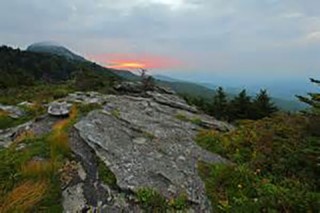 At 5,946, Grandfather Mountain is the highest peak on the eastern slope of the Blue Ridge Mountains. Best known for its mile-high swinging bridge, the highest in America, Grandfather Mountain is an excellent destination for adventurous hikers. Those who wish instead to enjoy the mountain's majesty can purchase property with views of Grandfather Mountain and wake each morning to incredible mountain vistas.
Lake James State Park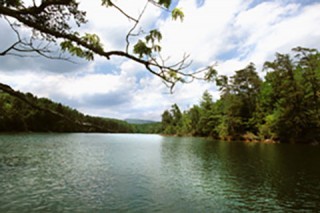 Boat, paddle, water ski, or fish in Lake James' cool mountain waters, or take a walk on the wild side and enjoy the beautiful forest wildflowers and abundant wildlife along park trails. The park includes an over 6,000-acre lake and 25 miles of trails that range from short, kid-friendly educational trails to longer routes for experienced hikers.
Cultural Events in the South Mountains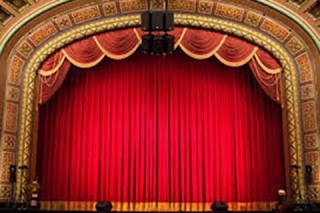 No need to book a trip to Charlotte or New York City, there are several venues to experience various cultural activities such as music, theatre, and dance right in your own backyard. From bluegrass to Broadway, from dance recitals to the Moscow Ballet, your new property in the South Mountains is closer to cultural events than you think. Click on the image to see links to the local venues.
Restaurants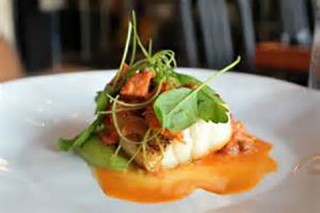 Good food is perhaps one of life's greatest pleasures. Whether you have a craving for your favorite chain restaurant or want to sit down to a three-course meal, the NC mountain properties at Grandview Peaks are never far from excellent restaurants. Asheville, in particular, is known for its vibrant dining scene, and the entire region offers delicious local southern cooking, contemporary American, ethnic cuisine, fine dining, and more.
Wineries/Breweries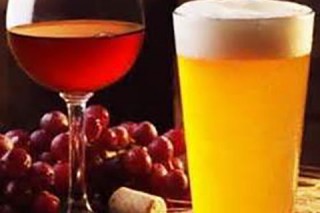 North Carolina is fortunate to have rich soil and mild winters in which to grow a variety of grapes and is home to over 100 Wineries and Breweries. Both offer tastings and tours for you to enjoy and make for the perfect weekend outing. Each Winery/Brewery brings a new taste and a new experience, having their own unique ambience.
Golf Courses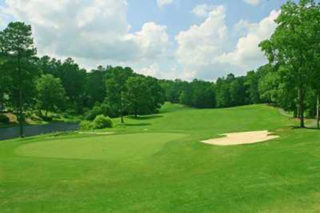 There are several golf courses in the area near your South Mountains property. From courses that accommodate all levels of play to the opportunity to play Championship rounds, the mild winters and pleasant summers make western North Carolina an ideal place to schedule a standing tee time. Check out this link for more info.
Grandview Peaks Neighborhood Details
Nestled in the South Mountains, Grandview Peaks spans 1,600 acres spread out over miles of ridge top, offering some of the most dynamic views in western North Carolina.  This private, gated mountain community offers distinct home sites ranging from 1 to 10 acres in size.
From the start our goal has been to provide our residents with the utmost privacy by spreading out the home sites rather than cluster them too close to one another.  Since opening our gates in June 2006, we've welcomed more than 400 new property owners into the community.  Of the 160 gorgeous custom homes built in that time, more than 50 are full-time residents who have built a strong bond of friendship and community that new owners will feel from their first visit to Grandview Peaks.
Private, Gated Community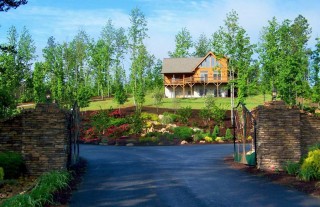 Grandview Peaks has a private, gated entrance with underground utilities including electric, telephone, and high-speed DSL internet. Though your new mountain property is secluded, you will never feel alone or disconnected.
Easy-to-Build Sites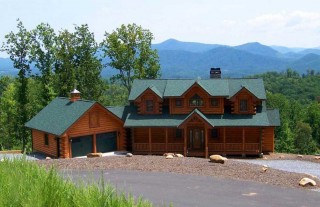 Easy-to-build home sites are available in lots ranging from 1 to 10 acres. There is no time frame to build, low property taxes and Protective Deed Restrictions to preserve your privacy and property values.
Paved Roads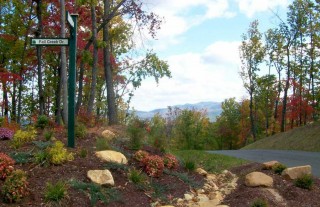 Gentle two-lane paved roads with wide shoulders may not be what you expect from a mountain community, but at Grandview Peaks secluded, private property doesn't mean a one-lane, dirt road. You and your loved ones will feel safe on our wide, well-maintained roads..
Stunning Mountain Views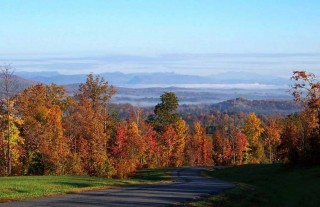 Grandview Peaks consists of 2,200 acres spread out over miles of ridge top offering some of the most dynamic views in western North Carolina. Dazzling snowscapes in winter give way to the beautiful greens of spring and summer before slowly turning into even more incredible vistas with fall color as far as the eye can see.
The Blue Ridge Mountains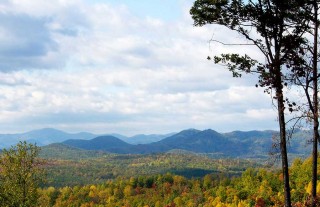 Our western North Carolina mountain properties have stunning 40-50 mile views of the Blue Ridge Mountains. Arguably one of the most famous mountains ranges in the world, the Blue Ridge Mountains are incredibly beautiful at any time of day, any day of the year. In rain or sparkling sunshine, snow or the orange glow of sunrise, your Blue Ridge Mountain views will never get old and never disappoint.